TIPM Related Power Problems. Funny Sounding Part. Not So Funny Problems.
Posted on

Author

Tagged
Key Points
Totally Integrated Power Module (TIPM) problems cause a wide array of electrical nightmares in Dodge vehicles.
Complaints include the the fuel pump failing to send fuel to the engine, the horn randomly going off, and airbags that randomly deploy.
Dodge has released a number of TIPM-related recalls but owners continue to have problems.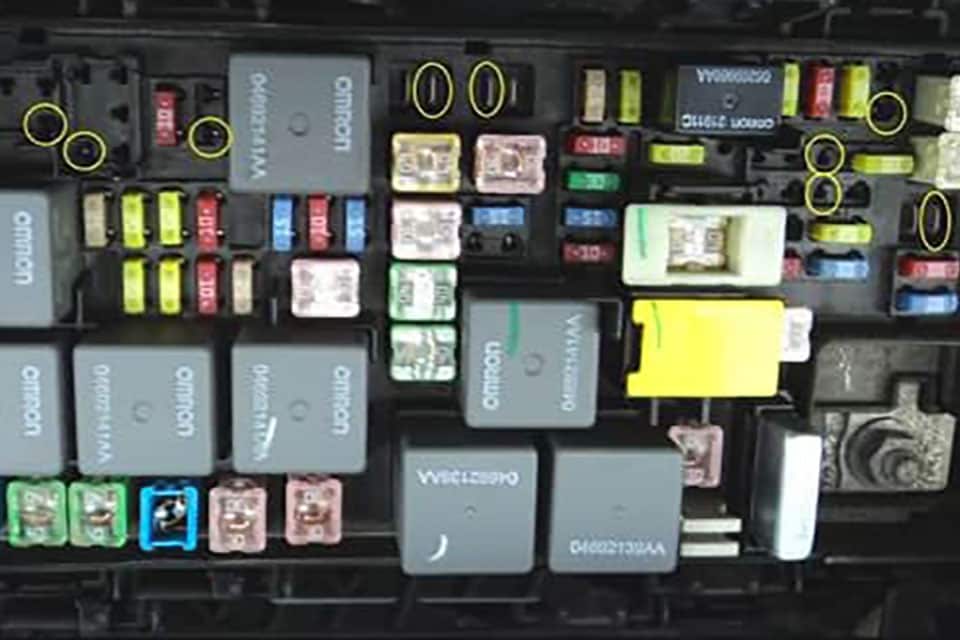 If you've heard of a Totally Integrated Power Module (TIPM), chances are you probably own a 2007-2014 Dodge or other vehicle from Fiat-Chrysler (FCA). From ChryslerProblems.com:
_ Think of the TIPM like a command center for all the electrical functions of your car. Want to turn on your wipers? That has to go through the TIPM. Need the fuel pump to turn on after you turn the key? You'll have to run it through TIPM first._
It's widely believed that hundreds of thousands of 2007–2014 Chrysler, Dodge, and Jeep vehicles have defective TIPMs that are putting owners in dangerous and sometimes just strange situations.
When a TIPM Starts to Fail ∞
The airbags won't deploy in a crash but will deploy at random
The starter cranks until it burns out
The HORN goes off at random TIMES
Power windows won't work or randomly open themselves
The fuel pump doesn't turn off after you turn the engine off
Learn more about common TIPM symptoms.
Vehicles Affected ∞
CAS Petition ∞
The Center for Auto Safety (CAS) filed a petition asking NHTSA to investigate alleged problems with Totally Integrated Power Modules (TIPMs) installed in Chrysler vehicles since 2007. Nearly a year later, that petition was denied.
"My wife uses this car to transport my children. Van is constantly stalling with no power to start back up. Sometimes this happens in the middle of busy intersections. Called Dodge and there is no recall on this even though there is extensive information regarding this problem on-line including on-going law suits. What is going on? This is a dangerous problem and a recall needs to be issued soon before someone gets hurt." – 2012 Grand Caravan Owner
Small Recalls ∞
Overall, a very small percentage of vehicles believed to have faulty TIPMs have actually been recalled for the issue:
FCA TIPM Settlement for Dodge Owners ∞
If you own a 2011-2013 Dodge Durango, there's good news. Girard Gibbs, LLP reached a proposed settlement with FCA to end a pending TIPM lawsuit. The settlement includes:
Free fuel pump relay repairs
An extended warranty on fuel pump repairs up to 7 years / 70,000 miles (whichever comes first)
Reimbursement for previous TIPM replacements, diagnostics, and rental car expenses.
Lawsuits Regarding This Problem
Lawsuits about this problem have already been filed in court. Many times these are class-action suits that look to cover a group of owners in a particular area. Click on the lawsuit for more information and to see if you're eligible to receive any potential settlements.
Dodge Durango and Jeep Grand Cherokee TIPM problems will finally be fixed after a federal judge granted preliminary approval to a "totally integrated power module" (TIPM) class-action lawsuit.

The lawsuit alleges the named vehicles have defective Totally Integrated Power Modules, also known as TIPMs. The TIPM controls and distributes power to all of the electrical functions of the vehicle, including the vehicle safety and ignition systems.
Generations Where This Problem Has Been Reported
This problem has popped up in the following Dodge generations.

Most years within a generation share the same parts and manufacturing process. You can also expect them to share the same problems. So while it may not be a problem in every year yet, it's worth looking out for.
OK, Now What?
Maybe you've experienced this problem. Maybe you're concerned you will soon. Whatever the reason, here's a handful of things you can do to make sure it gets the attention it deserves.
File Your Complaint

CarComplaints.com is a free site dedicated to uncovering problem trends and informing owners about potential issues with their cars. Major class action law firms use this data when researching cases.

Add a Complaint

Notify CAS

The Center for Auto Safety (CAS) is a pro-consumer organization that researches auto safety issues & often compels the US government to do the right thing through lobbying & lawsuits.

Notify The CAS

Report a Safety Concern

The National Highway Traffic Safety Administration (NHTSA) is the US agency with the authority to conduct vehicle defect investigations & force recalls. Their focus is on safety-related issues.

Report to NHTSA