Oil Sludge and Engine Failure in the DaimlerChyrlser 2.7L Engine
Posted on

Author

Tagged
Key Points
The 2.7L DaimlerChyrlser is notorious for oil sludge problems.
Sludge is a thickening of the engine oil that increases friction and heat, leading to early engine failure.
Chrysler hired a 3rd party to handle sludge-related warranty claims, and that company very rarely approved claims.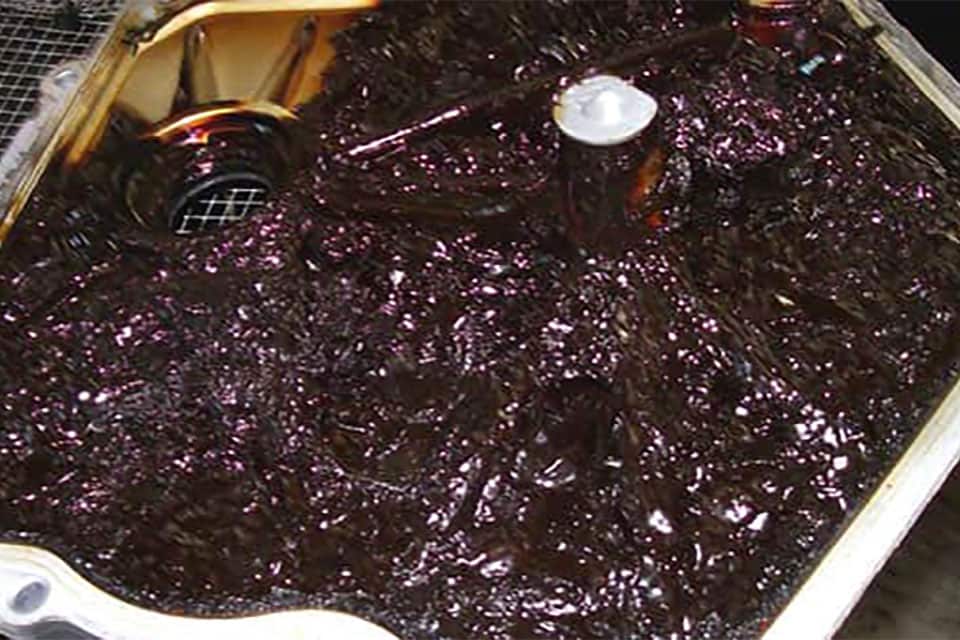 Since 2001, one of the most commonly reported problem on CarComplaints.com has been engine failure or timing chain problems with Dodge's 2.7L engine, all caused by oil sludge.
What is Oil Sludge? ∞
Think of it like a heart attack for your engine: thick, oily sludge clogs oil passageways in the cylinder block. The clogging of these passages leads to oil starvation for moving parts such as valves, pistons and camshafts.
This can cause parts to seize and lead to engine-destroying failures. Read more about the messy problem on OilSludge.com.
The Problem with the 2.7L DaimlerChyrlser Engine ∞
In theory, preventing oil sludge should be as easy as regular oil changes. However, certain engines are predisposed to this sticky situation.
DaimlerChrysler's 2.7L V6 engine has a leaky, poorly designed water pump. When coolant from the pump mixes with oil it speeds up the sludge process. The engine can be found in many early-2000 Dodge vehicles, including:
We put the Intrepid in bold because from 1999-2001 you were pretty much guaranteed to get sludge.
Generations Where This Problem Has Been Reported
This problem has popped up in the following Dodge generations.

Most years within a generation share the same parts and manufacturing process. You can also expect them to share the same problems. So while it may not be a problem in every year yet, it's worth looking out for.
What Owners Say About This Problem
Add me to the pile of Dodge owners who had a car that literally became worthless in just seconds ... it lasted me 2 years and about 30,000 miles before the engine simply locked up while I was driving 45mph on the highway (it's never in a nicely lit, easily accessible area, is it...?)
Intrepid is 10 years old but I did all the required oil changes in the timely manner. I bring the car into Firestone for a leak and suddenly they are looking at $4000 in engine repairs. Said they saw something similar in an Intrepid a few weeks ago … 2 days later I am driving in the Jewel parking lot and the car quits. I could not restart and I had it towed back to the dealer.
I have had engine replaced 3 times, oil is changed every 2500 miles and still oil sludge builds up in the engine what am I to do now ... replace the engine again?
OK, Now What?
Maybe you've experienced this problem. Maybe you're concerned you will soon. Whatever the reason, here's a handful of things you can do to make sure it gets the attention it deserves.
File Your Complaint

CarComplaints.com is a free site dedicated to uncovering problem trends and informing owners about potential issues with their cars. Major class action law firms use this data when researching cases.

Add a Complaint

Notify CAS

The Center for Auto Safety (CAS) is a pro-consumer organization that researches auto safety issues & often compels the US government to do the right thing through lobbying & lawsuits.

Notify The CAS

Report a Safety Concern

The National Highway Traffic Safety Administration (NHTSA) is the US agency with the authority to conduct vehicle defect investigations & force recalls. Their focus is on safety-related issues.

Report to NHTSA