Charger Door Panels Melt and Warp Under the Heat of the Sun
Key Points
The door panels in the 7th generation Charger can melt and warp under the sun, particularly where the panels and windows meet.
It's likely a combination of cheap parts and poor installation.
It's so common that there's often a nationwide back-order on replacement parts.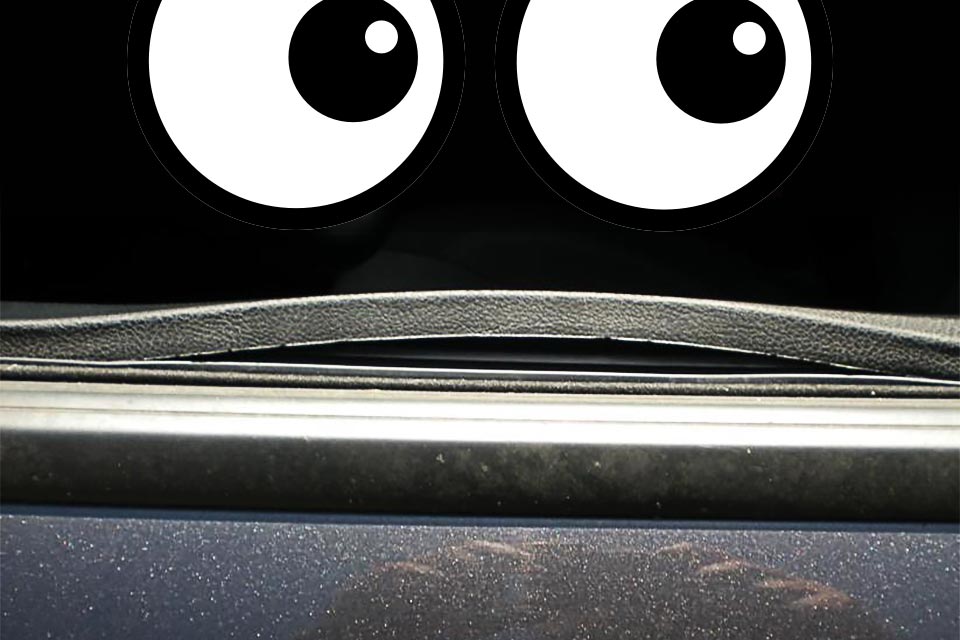 Dodge Charger owners are tired of their interior door panels warping and, in some cases, falling off. The issue has been plaguing owners since the 2015 model year and has continued throughout the vehicle's 7th generation.
The issue also affects other Stellantis (formerly Fiat-Chrysler) vehicles such as the Chrysler 300.
Panels Peeling Away From the Doors ∞
The door panels are peeling away from where they meet the windows. The problem is most commonly reported on the driver's side front door, but it's not exclusive to that door.
The warping is likely a combination of lower quality panels, improper installation, and adhesion failure that is accelerated by sun exposure.
Owners report that the problem happens on whatever side of the car was exposed to the sun on a hot day.
And the warping can be so extreme that some owners have called the cops after getting back to their cars because they assumed they were broken into.
Problems caused by the warped panels ∞
The warped panels can interfere with side airbag deployment, prevent the door locks and ant-theft systems from activating, and mess with the heating and cooling systems.
Plus, they look like crap.
FCA's response is generally lackluster ∞
The problem is so widespread that owners say there's a huge backlog when waiting for replacement panels.
And even if you're lucky enough to get one, it's the same defective panel installed in the same defective way. So it's only a matter of time before it fails in the same defective way.
Owners have had success getting the replacements done under warranty but eventually those warranties run out and the panels will fail after that happens. Owners have turned to insurance companies to pickup some of the bill but despite the potential airbag interference there hasn't been much luck.
Fiat-Chrysler Door Panel Lawsuit ∞
A door panel class-action lawsuit, Johnson, et al., v. FCA US, LLC., was filed against FCA in September 2020.
The automaker has been accused of refusing to do anything about a problem that's been happening since the 2014 model year. It's a problem that can affect the side airbags from deploying or the doors from locking. It's also ugly-as-sin and drastically reduces the car's resale value.
And while FCA does offer replacements to owners under warranty, the process often takes months. This forces some owners to seek out a 3rd party solution, an act which the lead plaintiff calls "intentional":
Defendant's [FCA's] goal in refusing to make repairs in a reasonably prompt fashion is obvious: some customers will forgo the repairs, have the repair completed elsewhere, or neglect the repair until their warranties expire, thus saving Defendant the cost of making the in-warranty repairs.
The lawsuit simply wants FCA to cover the out-of-pocket expenses related to the door panels popping off.
Lawsuits Regarding This Problem
Lawsuits about this problem have already been filed in court. Many times these are class-action suits that look to cover a group of owners in a particular area. Click on the lawsuit for more information and to see if you're eligible to receive any potential settlements.
Dodge Charger door panels are coming off and warping to the point a class action lawsuit alleges the automaker should pay the damages.
Generations Where This Problem Has Been Reported
This problem has popped up in the following Dodge generations.

Most years within a generation share the same parts and manufacturing process. You can also expect them to share the same problems. So while it may not be a problem in every year yet, it's worth looking out for.
Further Reading
A timeline of stories related to this problem. We try to boil these stories down to the most important bits so you can quickly see where things stand. Interested in getting these stories in an email? Signup for free email alerts for your vehicle over at CarComplaints.com.
The Charger's interior door panels have been warping and peeling away from where they meet the window since the 2014 model year.

And while some owners have been able to replace the issue under warranty there's a handful of major problems according to a new class-action lawsuit:

It takes so damn long because there's a national backorder for parts
It doesn't really matter because Dodge is just going to replace your defective panel with a new, but equally defective panel
They're betting you won't wait around to replace the panel because it can interfere with the side airbags from deploying and locks from activating.…keep reading
What Owners Say About This Problem
Looks like thousands of others are dealing with the Charger interior door panel issue. I should not be forced to spend a dime to replace door panels on a vehicle 4 years old w/ 30,000 miles.
OK, Now What?
Maybe you've experienced this problem. Maybe you're concerned you will soon. Whatever the reason, here's a handful of things you can do to make sure it gets the attention it deserves.
File Your Complaint

CarComplaints.com is a free site dedicated to uncovering problem trends and informing owners about potential issues with their cars. Major class action law firms use this data when researching cases.

Add a Complaint

Notify CAS

The Center for Auto Safety (CAS) is a pro-consumer organization that researches auto safety issues & often compels the US government to do the right thing through lobbying & lawsuits.

Notify The CAS

Report a Safety Concern

The National Highway Traffic Safety Administration (NHTSA) is the US agency with the authority to conduct vehicle defect investigations & force recalls. Their focus is on safety-related issues.

Report to NHTSA