The Journey's Premature Brake and Rotor Wear
Posted on

Author

Tagged
Key Points
Dodge installed light brakes on the rather heavy 2009-2010 Journey, leading to premature brake wear.
A class-action lawsuit was filed after owners reported needing to change their brake pads after only 12,000 miles.
Dodge extended the brakes warranty to a modest 3 year / 36,000 miles in response.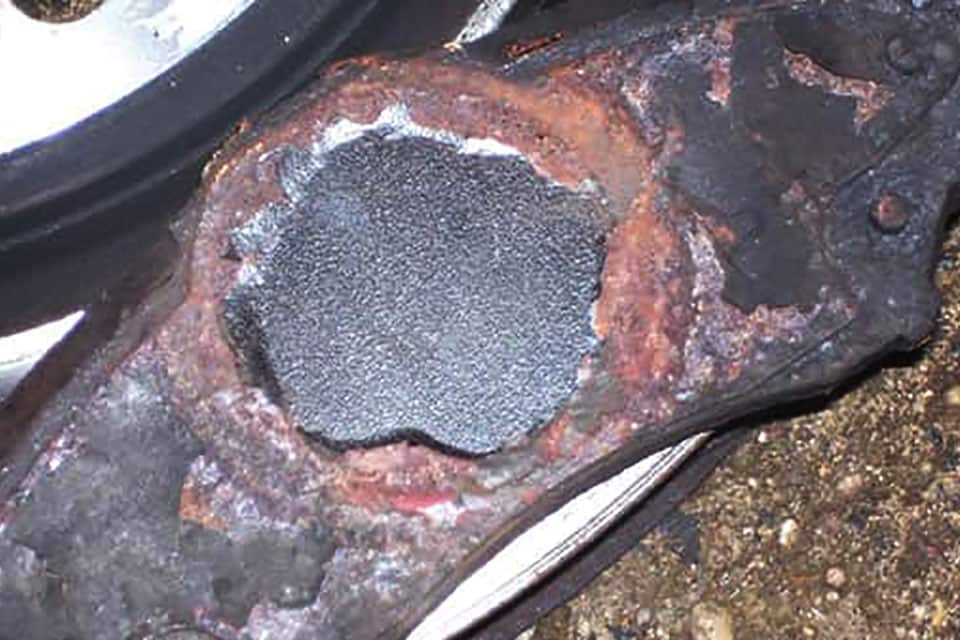 The problem is worst on the earliest Journey model years. It's not uncommon to hear about a 2009 or 2010 needing new pads and rotors at 12,000 miles (19,310 km) or under.
Dodge has been made aware of the defect from countless owner complaints and overflowing dealer records. On CarComplaints.com there are over 350 reported brake problems and counting on the 2009 model year alone.
Center For Auto Safety Concerns ∞
The problem has become so bad that the Center for Auto Safety (CAS) released a statement saying Chrysler should: 1. Redesign the brakes on the Journey 2. Recall the vehicles and replace the brakes with the redesigned ones and 3. Extend the warranty to 4 years/48,000 miles on the original brakes with complete reimbursement to consumers who had to replace their pads and rotors already.
A Brakes Class-Action Lawsuit ∞
In August of 2010 a class-action lawsuit was filed against Chrysler for the "defective design and false advertising of the 2009 and 2010 Dodge Journey". The lawsuit describes how the braking system is inadequate for the size and weight of the vehicle:
_ The 2009 Journeys have a curb weight of nearly 2 tons (3,801 lbs. when completely empty) and far exceed 2 tons when loaded with people and cargo. The Brake System suffers from a fundamental design defect. The pads are too small, creating a "swept" area that fails prematurely and fails to operate the vehicle properly over a longer period of time._
When compared to vehicles of similar size, weight, and function, the Journey's swept area is insufficient.
What is Chrysler Doing to Fix the Problem? ∞
Chrysler has yet to issue a recall, however there is good news. Two technical service bulletins (TSBs) have been released for the 2010 Journey and one for the 2009 Journey which extend the warranty on all brakes for those model years to 3 years/36,000 miles. It's a small step, but a welcome one.
There is a deductible depending upon your mileage. It ranges from $0 for under 12k, $50 for under 24k, and $100 for under 36k miles. It's annoying Chrysler implemented this extra cost, but that's a small price to pay compared to the full cost of replacing these horrible brakes.
Generations Where This Problem Has Been Reported
This problem has popped up in the following Dodge generations.

Most years within a generation share the same parts and manufacturing process. You can also expect them to share the same problems. So while it may not be a problem in every year yet, it's worth looking out for.
1st Generation Journey

Years

2009–2020

Reliability

46th out of 54

PainRank™

24.02

Complaints

1884

Learn more about the 1st Generation Journey
What Owners Say About This Problem
This car has been a royal pain for us. It is less than six years old and this is now the third time we are replacing the brakes. All three times it has been at different Chrysler dealerships. Not once has any of them mentioned that the brakes are inadequate or that there has ever been any support from Chrysler on the costs.
The [J]ourney is a nice vehicle but need to change pads every year, only drive 20 miles a day to work. Around every 5,000 you need to change pads and rotors. Wears very bad in this vehicle. This vehicle should have recalls it's a huge safety problem.
OK, Now What?
Maybe you've experienced this problem. Maybe you're concerned you will soon. Whatever the reason, here's a handful of things you can do to make sure it gets the attention it deserves.
File Your Complaint

CarComplaints.com is a free site dedicated to uncovering problem trends and informing owners about potential issues with their cars. Major class action law firms use this data when researching cases.

Add a Complaint

Notify CAS

The Center for Auto Safety (CAS) is a pro-consumer organization that researches auto safety issues & often compels the US government to do the right thing through lobbying & lawsuits.

Notify The CAS

Report a Safety Concern

The National Highway Traffic Safety Administration (NHTSA) is the US agency with the authority to conduct vehicle defect investigations & force recalls. Their focus is on safety-related issues.

Report to NHTSA