Active Head Restraints Deploy Without Warning
Posted on

Author

Tagged
Key Points
Dodge active head restraints randomly deploy as if the car has been in a rear-end collision.
A cheap plastic bracket holding the AHR in place breaks under prolonged pressure.
Owners are often left disoriented and sometimes end up with concussions. Then they get another headache when they're handed the repair bill.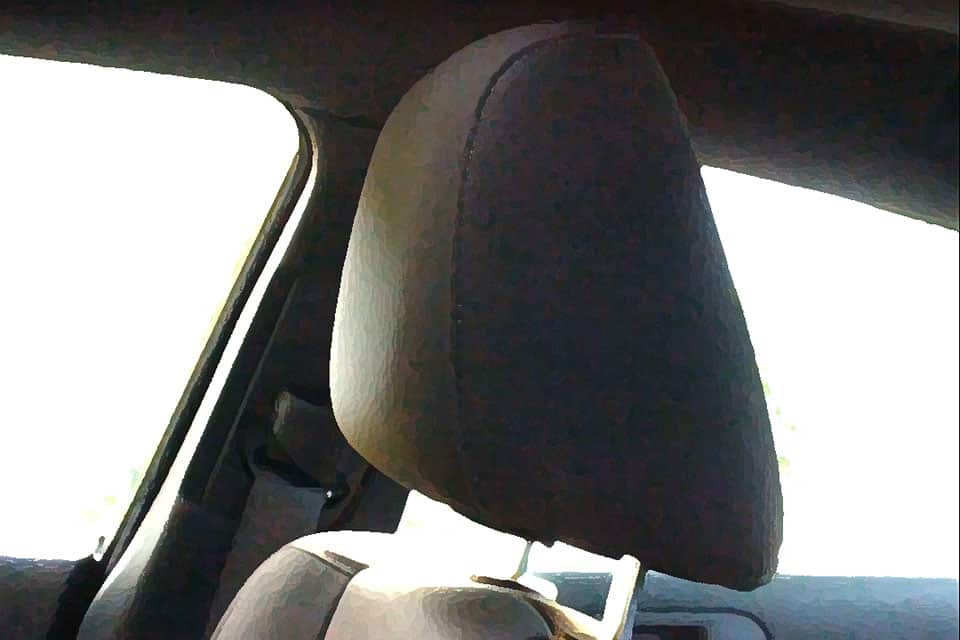 The active head restrains (AHR) in Dodge vehicles are unexpectedly striking occupants in the back of the head. Granted, the systems are designed to push the head restraint forward to prevent whiplash and other neck injuries, but they're supposed to wait for a rear-end collision first. The constant threat of random concussion is, unsurprisingly, making Dodge owners a little bit nervous.
What Causes Dodge's AHR to Randomly Deploy? ∞
Unlike most car problems these days, this isn't some software bug or electrical over stress. Just good ole' fashioned corner cutting and mechanical failure.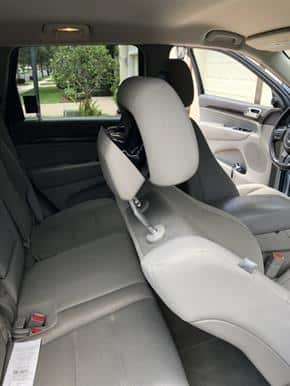 Dodge has been using AHR systems manufactured by a company called Grammer AG. The restraints are split into front and back pieces sandwiched around compressed springs.
The front padded section has an internal bracket, called a "sled", that holds a metal striker pin. The pin then snaps into two hooks located in the rear section that are wired up to some sensors.
If the sensors detect a rear-end collision, the hooks release the pin and the whole front-padded section pushes forward quickly on the sled to help cradle your neck before it violently snaps back.
Cheap plastic parts ∞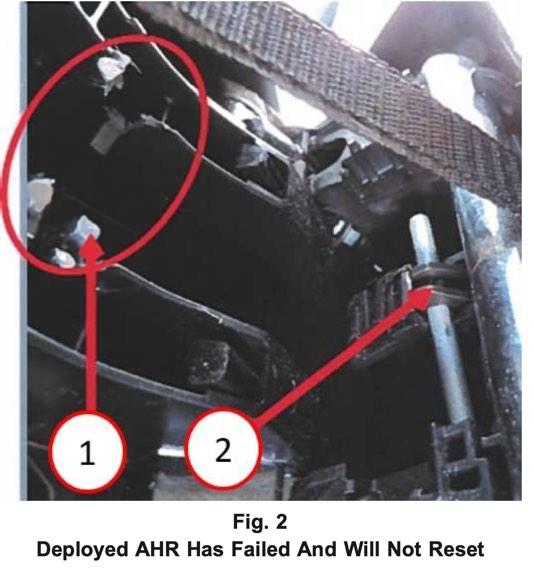 This system breaks down where the sled holds the striker pin. Grammer AG made their sleds out of a cheap plastic polymer that often cracks because for a few reasons:
It's really only two little pieces of non-reinforced plastic holding the striker pin in place.
The plastic doesn't handle the estimated 75 pounds of constant internal pressure very well, and often cracks along weak points.
The plastic seems to have a negative reaction with the chemical coating on the striker pin.
All this adds up to the plastic cracking or splitting, at which point the striker pin releases and occupants are left wondering why they just got sucker punched to the top of their spine.
A supplier problem ∞
Grammer AG also supplies AHR to Mercedes-Benz for their NECK-PRO system. And guess what? Those suffer from the same problem.
It's almost like plastic wasn't the best choice for durability under pressure 🙄.
The Costs of AHR Deployments ∞
Random AHR deployments are a headache in every sense of the word.
There's the physical cost and scary tales of owners who say they were left disoreiented or in pain, some with continued naseau related to concussions.
Then there's the financial cost of resetting or replacing the AHR, depending on the condition of the sled. The average repair cost is over $800 per head restraint. And it's not always something owners have success getting covered under warranty.
AHR Investigation ∞
In November of 2019 the National Highway Traffic Safety Administration (NHTSA) opened an investigation into random AHR deployments in the 2014 Dodge Durango and Jeep Grand Cherokee.
In its preliminary evaluation[1] they stated it appears a plastic material inside the AHR, intended to hold the AHR in the "ready" (compressed) state, fails due to stress and/or fatigue allowing the AHR to actuate unexpectedly.
Of the 128 complaints, 13 resulted in injuries and occurred at either (or both) front seat positions, when the vehicle is either occupied or unoccupied, when the seat is either occupied or unoccupied, and in some cases (nearly two-thirds) while the vehicle was in motion. In other words, randomly.
Durango AHR Warranty Extension ∞
While the investigation was still pending, Dodge offered a warranty extension to 2014-2018 Durango[2] owners in service bulletin #23-018-20 REV. C.
The warranty extended to 10 years and unlimited mileage to replace AHRs that have been deployed with broken and failed sled brackets.
But it's not just a Durango problem.
---
It was originally only offered to 2014 and 2015 owners. The warranty was also extended to 2014-2018 Jeep Grand Cherokee SUVs. ↩︎
Lawsuits Regarding This Problem
Lawsuits about this problem have already been filed in court. Many times these are class-action suits that look to cover a group of owners in a particular area. Click on the lawsuit for more information and to see if you're eligible to receive any potential settlements.
Stellantis (Chrysler) filed a motion to dismiss the active headrest lawsuit by arguing the allegations don't hold up in a court of law.

A Chrysler headrest that deployed without a crash caused a 2014 Ram C/V owner and others to file a lawsuit that alleges the active headrests make driving dangerous.

The plaintiffs argue FCA should have told them about defects in the active head restraint systems, but instead the automaker concealed its knowledge about the headrests.

The lawsuit was dismissed after Chrysler's motion was granted by a judge. The judge said the plaintiffs waited too long to file warranty and FDUTPA claims, making the claims time-barred.

The lawsuit aleges the headrests suddenly deploy and injure occupants. The plaintiffs blame the problem on cheap plastic brackets and say the automaker refuses to recall the dangerous issue.
Generations Where This Problem Has Been Reported
This problem has popped up in the following Dodge generations.

Most years within a generation share the same parts and manufacturing process. You can also expect them to share the same problems. So while it may not be a problem in every year yet, it's worth looking out for.
Further Reading
A timeline of stories related to this problem. We try to boil these stories down to the most important bits so you can quickly see where things stand. Interested in getting these stories in an email? Signup for free email alerts for your vehicle over at CarComplaints.com.
OK, Now What?
Maybe you've experienced this problem. Maybe you're concerned you will soon. Whatever the reason, here's a handful of things you can do to make sure it gets the attention it deserves.
File Your Complaint

CarComplaints.com is a free site dedicated to uncovering problem trends and informing owners about potential issues with their cars. Major class action law firms use this data when researching cases.

Add a Complaint

Notify CAS

The Center for Auto Safety (CAS) is a pro-consumer organization that researches auto safety issues & often compels the US government to do the right thing through lobbying & lawsuits.

Notify The CAS

Report a Safety Concern

The National Highway Traffic Safety Administration (NHTSA) is the US agency with the authority to conduct vehicle defect investigations & force recalls. Their focus is on safety-related issues.

Report to NHTSA