A Faulty PCM is a Death Sentence for the 2011 Avenger Engine
Posted on

Author

Tagged
Key Points
The 2011 Avenger's 3.6L V6 engine randomly shuts off.
Dodge released a PCM software patch to try to address the issue in 2012.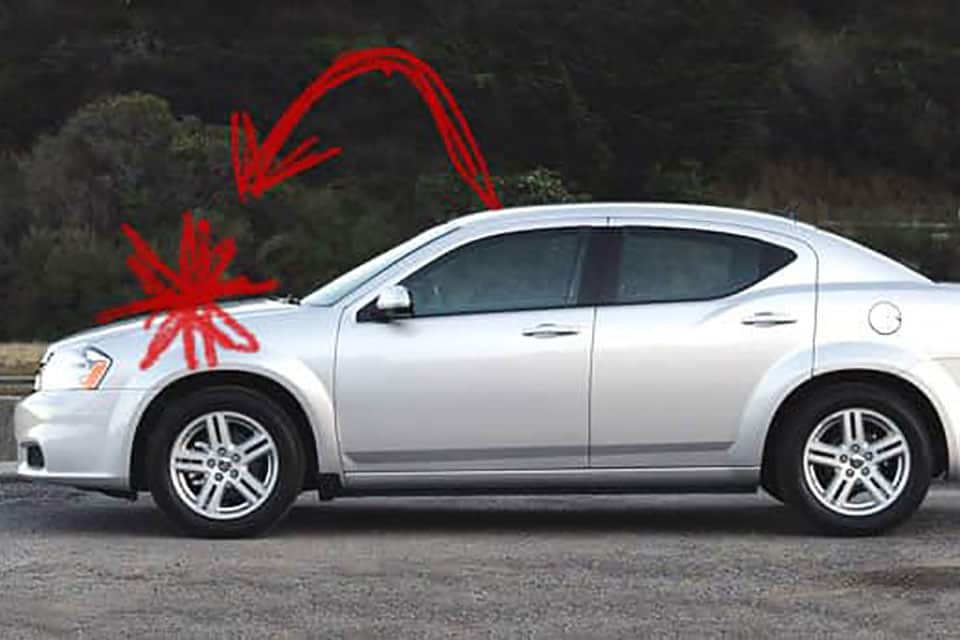 The 3.6L V6 engine in the 2011 Avenger is known for randomly shutting off while the vehicle is idling or slowing down. The issue is also known to affect the 2011 Chrysler 200 because it shares the same engine.
According to complaints, the problem usually happens without any sort of warning. Thankfully, it was eventually addressed as part of a Chrysler "customer satisfaction program."
Why Are the Engines Shutting Off? ∞
NHTSA announced a preliminary investigation into stalling complaints back in June, 2012. This came on the heels of an investigative report by David Wood of CarComplaints.com.
We followed up with Chrysler for clarification about the "few" complaints mentioned in their statement. Chrysler responded that the complaints "may be" from a number of sources. We also contacted the service departments of Chrysler dealerships across the country, but they refused to comment.
Before NHTSA could finish their investigation, Chrysler announced they had traced the problem to a faulty Powertrain Control Module (PCM).
While the engine was at idle or slowing down, the PCM was initiating an unnecessary purge monitor check. This resulted in an "overly rich vapor condition that caused the engine to stall."[1]
Software Patch to Address the Issue ∞
Dodge developed a software patch for the PCM and released it as part of a "customer satisfaction program" in September 2012. Not long after that, NHTSA closed their investigation into the issue.
---
Generations Where This Problem Has Been Reported
This problem has popped up in the following Dodge generations.

Most years within a generation share the same parts and manufacturing process. You can also expect them to share the same problems. So while it may not be a problem in every year yet, it's worth looking out for.
2nd Generation Avenger

Years

2008–2014

Reliability

47th out of 54

PainRank™

24.31

Complaints

864

Learn more about the 2nd Generation Avenger
OK, Now What?
Maybe you've experienced this problem. Maybe you're concerned you will soon. Whatever the reason, here's a handful of things you can do to make sure it gets the attention it deserves.
File Your Complaint

CarComplaints.com is a free site dedicated to uncovering problem trends and informing owners about potential issues with their cars. Major class action law firms use this data when researching cases.

Add a Complaint

Notify CAS

The Center for Auto Safety (CAS) is a pro-consumer organization that researches auto safety issues & often compels the US government to do the right thing through lobbying & lawsuits.

Notify The CAS

Report a Safety Concern

The National Highway Traffic Safety Administration (NHTSA) is the US agency with the authority to conduct vehicle defect investigations & force recalls. Their focus is on safety-related issues.

Report to NHTSA